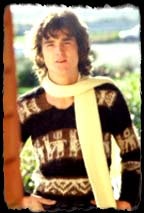 BAY CITY ROLLERS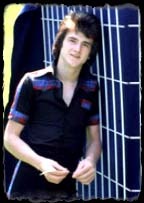 After
joining the Bay City Rollers in November 1973, the band, with Les McKeown on lead vocals, shot to superstardom. "Remember", the Bay City Rollers' first single with Les McKeown's vocals, shot up the UK charts to No. 6 and was quickly followed by "Shang-A-Lang", "Summerlove Sensation" and "All Of Me Loves All Of You" all hitting the Top Five. "Bye Bye Baby" was their first UK Number One in May 1975 followed by "Give A Little Love" in July. Their first US single, "Saturday Night", went straight to the top number 1 spot of the Billboard charts, and their first British album, "Rollin'" was the first debut album to top the number 1 position in the charts. The BCR released many more Top 10 songs over the next two years including "I Only Wanna Be With You", and "You Made Me Believe In Magic". Between 1975 - 1978, they toured all over the world and played to sold out crowds in the USA, Japan, Great Britain, Europe, New Zealand and Australia.

After leaving the Bay City Rollers in 1978, The
Bay City Rollers changed their name to The Rollers engaged a new singer and
 quickly disappeared from public eye. When Les McKeown reunited the band in 1982 for sold out shows at Tokyo's famous Budokan it was such a huge success they toured again in 1983, releasing a double 'Live in Japan' LP. This was the first time the stage included the Fab 5
Bay City Rollers 
line up starring Les McKeown.

Drawing on the overwhelming response of the BCR reunions, the band Les & Pat, recorded their first studio LP in seven years, 'Breakout'. The LP was released in Japan and Australia with a tour to support the release.

It would be more than 12 years before the band would perform together again, taking the stage in their hometown of Edinburgh for the massive Millennium concert festival on New Year's Eve in 1999.
Since then the new members Si Mulvey, Alex Toff, Phil Hendriks and Scott McGowan, have given the band a new energy and excitement performing in sold out Arena's in the UK and Canada, Japan and Australia.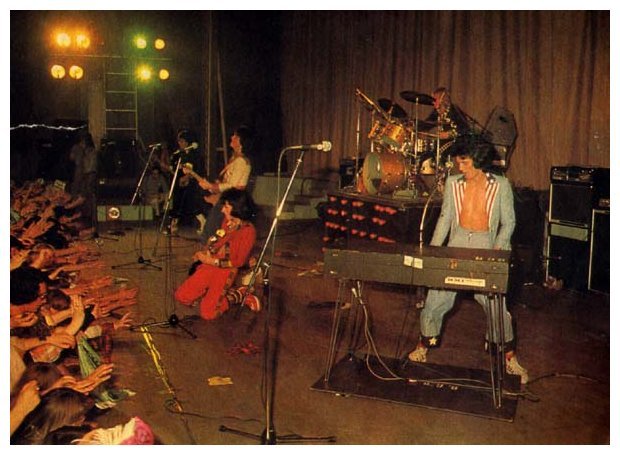 1974:  Rollin'

1974:  Once Upon A Star

1975:  Wouldn't You Like It?

1975:  Bay City Rollers

1976:  Rock and Roll Love Letter

1976:  Dedication

1977:  It's A Game

1978:  Strangers In The Wind

1985:  Breakout

2001:  Rollerworld - Live from 1977